Get Involved in School Life!
School life at Abundant Life Christian School is active, engaging, and varied. Students can be as involved in activities as they choose to be. Some students are involved in everything they can possibly do, while others specialize in a sport, a fine art, or a co-curricular activity.
ALCS strongly encourages every student and family to get involved! Engaging in school activities enhances the overall experience here at ALCS. Participating in and attending events and activities helps students and families make friends, builds our school community, and develops wonderful memories.
Review weekly announcements and check the school calendar regularly for activities and events. Remember to join our Facebook family and follow our page for announcements and more! We also have a ALCS Alumni page!
Homecoming Highlight
Oh, What a Week . . . Homecoming '23!
Homecoming '23 was a wild and wonderful week filled with spirit days, athletics, and activities . . . plus donuts!
The annual Challenger Cafe was up and running all week with sales of delicious donuts, hot chocolate, and coffee. It was a great way to raise some funds for the various high school classes and to start the rest of us off with a little something tasty.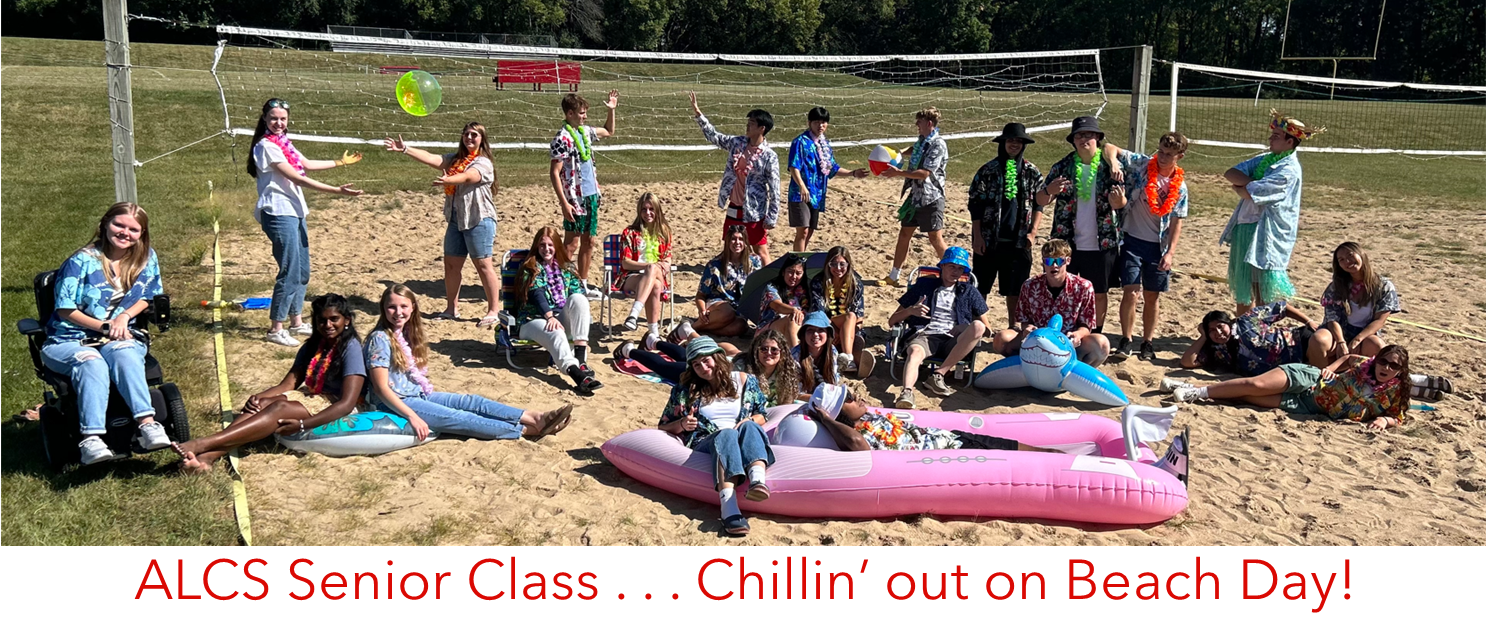 Pep Club made sure the week was a fun one with their slate of Spirit Days:
Monday: Comfy, Cozy Day
Tuesday: Twin Day
Wednesday: Country vs. Country Club Day
Thursday: Hawaiian / Beach Day
Friday: Challenger Spirit Day
Plus, Pep Club hosted a number of opportunities for classes to earn points such as lunch time challenges like a drawing competition and a water bucket battle to after school activities including the annual Macho Volleyball match and the Powderpuff Football game. Well done!!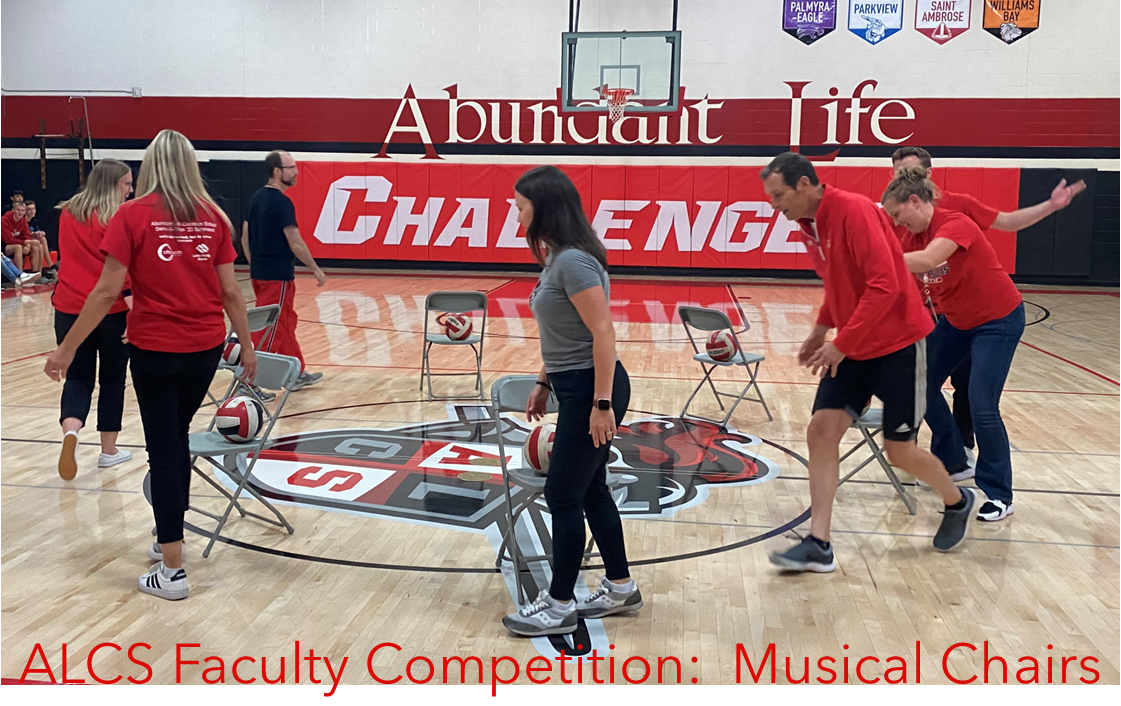 Before we headed off to the Homecoming football game, there was a whole lot of craziness that took place during the Homecoming Pep Rally! Perennial favorites like our home version of Hungry Hippo and the much loved musical chairs led to some very loud cheering and laughter. Moreover, we found out how competitive our faculty are! Who knew they'd play with such intensity?!
Homecoming wouldn't be fun without the competitive spirit of our Challenger Athletics! Volleyball and football were both busy during Homecoming Week. Happily, the Challengers brought home wins in both sports.
Girls' Volleyball: Challengers vs Central Wisconsin Christian on Thursday, September 14 Scores: 25-11; 17-25; 25-12; 21-25; 15-12
Challengers WIN 3-2

Boys' Football: Challengers vs Williams Bay on Friday, September 15
Challengers WIN 48-8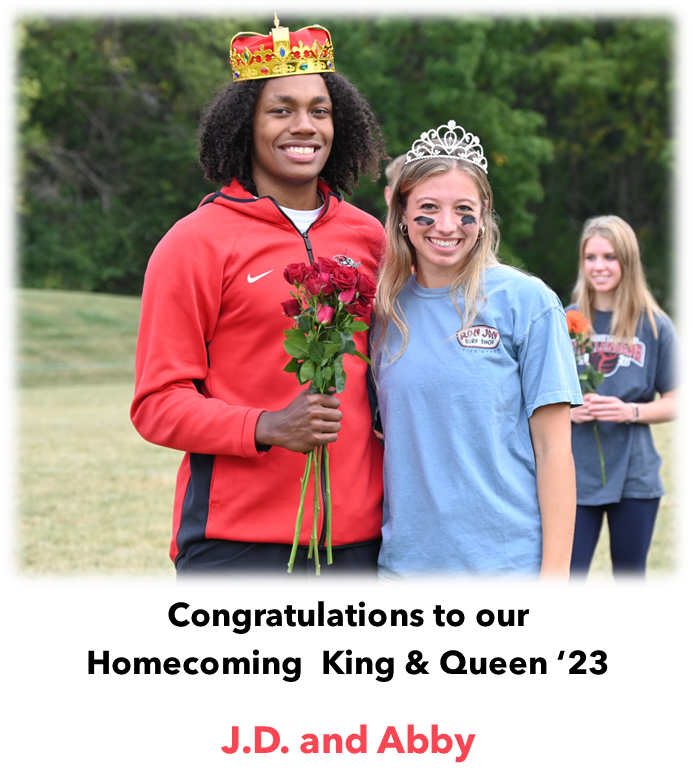 At halftime of the Homecoming game, the Homecoming '23 Court were announced and the King & Queen were crowned.
Congratulations to our entire Homecoming Court . . . and to King J.D. and Queen Abby!




Homecoming '23 . . . Challenger Spirit, Challenger Strong!