Get Involved in School Life!
School life at Abundant Life Christian School is active, engaging, and varied. Students can be as involved in activities as they choose to be. Some students are involved in everything they can possibly do while others specialize in a sport, a fine art, or a co-curricular activity.
ALCS strongly encourages every student and family to get involved! Engaging in school activities enhances the overall experience here at ALCS. Participating in and attending events and activities helps students and families make friends, builds our school community, and develops wonderful memories.
Review weekly announcements and check the school calendar regularly for activities and events. Remember to join our Facebook family and follow our page for announcements and more!
Parent & Student Handbook
Dress Code Policy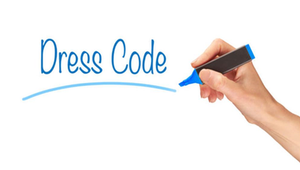 Abundant Life Christian School works to provide an appropriate educational environment. Therefore, we maintain a modesty-based dress code for our students.
Embracing Biblical modesty is our goal. In growing toward such, we learn to embrace respect, discernment, cleanliness, and neatness as well. We believe our dress and our actions represent the feelings and thoughts of our hearts. Our clothing and the way we wear it should represent our desire to please and honor God. Any apparel, hairstyle, make-up, jewelry or accessory that interferes with these purposes is unacceptable.
ALCS does not have an "official" uniform but our dress code provides a framework for us to learn Biblical modesty. All students K-12 are to abide by our dress code standards as we are training our students from Kindergarten through high school to make appropriate, modest choices as they mature.
Dress code violations may result in disciplinary actions. Please refer to the dress code for general and gender-specific guidelines as well as the action plan for violations.
" . . . dress modestly, with decency and propriety."
I Timothy 2:9