Welcome!
Thank you for visiting our website! We hope you find the information useful and helpful as you consider Christian education at Abundant Life Christian School (ALCS) for your child.
ALCS was founded in 1978 as a community Christian school with the vision of providing academic excellence in a Christ-centered environment for families in the greater Dane County area. ALCS is one of three campuses which makes up Impact Christian Schools. Abundant Life Christian School, our east campus, serves K-12 while our west campus, High Point Christian, serves Preschool through 8th grade. Lighthouse Christian School is also a part of Impact Christian Schools, serving Preschool through 8th grade. ALCS has grown from its humble beginnings with 30 students to approximately 335 students enrolled today in Kindergarten through 12th grade.
Our campus is conveniently located at 4901 E. Buckeye Road in Madison, WI, just ½ mile east of Highway 51. We share a 28-acre campus with Campus for Kids Learning Center (infant-4K) and City Church. The school began in 1978 with the mission to "partner with parents and churches to train young men and women in the development of Christian character and academic excellence." Since the school's inception, ALCS has graduated 36 classes representing many students who have gone on to further their education at colleges, mission fields, and the military. Our graduates are building careers and families as they fulfill their God-given purposes in life.
For a family considering a partnership with ALCS, it is important to understand our reliance on the Bible as the inspired Word of God and the foundation for all that we teach. ALCS has a strong academic program which instills the disciplines and skills necessary for each of our students to become successful in life. We are committed to developing the whole person: intellectually, spiritually, socially, and physically.
ALCS offers a balanced approach in its educational philosophy. Advanced academic opportunities include high school advanced placement (AP) classes. The exposure to fine arts encourages students to develop their talents, gifts, and abilities in ways that have the potential to influence their community for the rest of their lives. In athletics, ALCS provides opportunities for students competing against area schools as a member of the WIAA in high school and of MAISL in middle school. These three areas of emphasis are rounded out and stabilized by a Christ-focused worldview. It is foundational to our mission that a Christ-focused worldview be integrated into each subject and activity.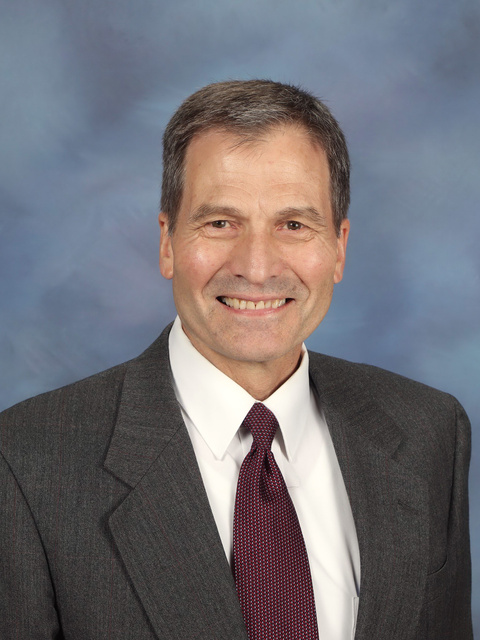 Again, thank you for visiting our website! Fill out our online inquiry for more information. We'd love to have your family join ours and be part of the growing Christian education community of which we are blessed to belong.
Sincerely,
Doug Butler, Principal
Abundant Life Christian