Latest Updates
At ALCS, we strive to do everything with Godly wisdom and with excellence. We are seeking God more and more — we need His wisdom as we prepare to best serve our students and you, our parents.
Proverbs 24:3 says, "Through wisdom a house is built, and by understanding it is established."
---
December 2021-Christmas, Covid, and Semester Update
Click here for the full communication.
PLANNING AHEAD: Due to the surge in Coronavirus cases after Thanksgiving break, we will be returning to school post-Christmas vacation virtually for K-12 for one week.

Please note that this is not an extra week of vacation, but a week to ensure the health of students and to limit the potential spread of illness from travel and/or holiday activities. Classes will resume in-person on campus on Monday, January 10.
K-2 will pick up packets of work and partner with their teachers for the virtual week.
Grades 3–5 will work with their teachers in the LMS.
MS and HS students will complete their work in their Google Classrooms.
Classes will be focused for K-12 on the cores – Bible, Math, English, Science, and Social Studies. Electives and Specials will be held for that one week.
Chapel: We will provide a chapel for Elementary and for MS/HS on Wednesday, January 5. Students will have a link in their Bible classrooms (LMS & Google) as well as the link being emailed to parents (K-12).
SEMESTER CHANGE: In order to ensure that our semester classes finish well and to give the students the best possible chance to wrap up the First Semester successfully, we are extending the semester by two days.
We will end the semester on Tuesday, January 11th, so that faculty and students have two extra days to wrap up tests and learning.
Report cards will shift back and be published in Family Portal on Friday, January 21.
Face Coverings Required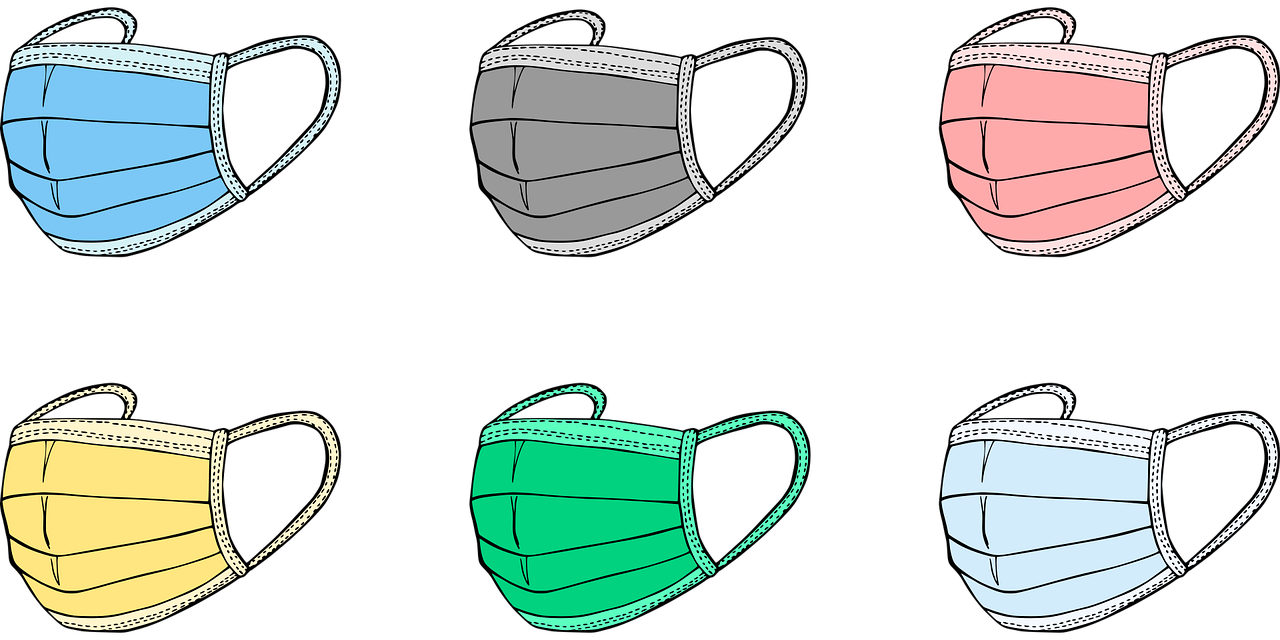 Face Coverings-Face covering means a piece of cloth or other material that is worn to cover the nose and mouth completely. A face covering must be secured to the head with ties, ear loops, or elastic bands that go behind the head and must fit snuggly but comfortably against the side of the face. Cloth face coverings must be made with two or more layers of breathable fabric that is tightly woven (i.e., fabrics that do not let light pass through when held up to a light source). A face covering does not include Page 2 bandanas, single layer neck gaiters, face shields, goggles, scarves, ski masks, balaclavas, shirt or sweater collars pulled up over the mouth and nose, or masks with slits, exhalation valves, or punctures.
Face Covering Required-Every individual, age two (2) and older, shall wear a face covering when:
In any enclosed space open to the public where other people, except for members of the person's own household or living unit are present.
Driving or riding in any form of public transportation.

Exceptions-Individuals who are otherwise required to wear a face covering may remove the face covering in the following situations:

While eating or drinking. ii. When communicating with an individual who is deaf or hard of hearing and communication cannot be achieved through other means.
While obtaining a service that requires the temporary removal of the face covering, such as dental services.
While sleeping.
While swimming or on duty as a lifeguard.
When engaging in work where wearing a face covering would create a risk to the individual, as determined by government safety guidelines.
When necessary to confirm the individual's identity, including when entering a financial institution. viii. When federal or state law or regulations permit the removal of a face covering.
When actively playing a wind instrument that has a fabric bell cover, or similar cover, that acts as a face covering over the instrument, as long as individuals are spaced at least six (6) feet apart at all times.
When in an enclosed space with individuals who are fully vaccinated. Individuals are fully vaccinated two (2) weeks after their second dose in a 2-dose vaccine series for COVID-19 (such as Pfizer-BioNTech's or Moderna's vaccine) or two (2) weeks after their first dose in a single-dose vaccine series for COVID-19 (such as Johnson & Johnson's Janssen vaccine).
The following individuals are exempt from the face covering requirement in Section 1.a. of this Order:
Children under the age of two (2).
Individuals who are unconscious, incapacitated, or otherwise unable to remove the face covering without assistance.
Individuals with medical conditions, intellectual or developmental disabilities, mental health conditions, or other sensory sensitivities that prevent the individual from wearing a face covering.
Symptoms of COVID-19
People with COVID-19 have a wide range of reported symptoms – from mild symptoms to severe illness. Symptoms may appear 2-14 days after exposure to the virus that causes COVID-19. Symptoms can include:
Fever or chills
Cough
Shortness of breath or difficulty breathing
Fatigue
Muscle or body aches
Headache
New loss of taste or smell
Sore throat
Congestion or runny nose
Nausea or vomiting
Diarrhea
This list does not include all possible COVID-19 symptoms. Children and adolescents with the virus that causes COVID-19 may experience any, all, or none of these symptoms.
Home-Based Symptom Screening (CDC)
Caregivers: If your child has any of the following symptoms, they might have an illness they can spread to others.
Temperature (external) of 100.4 degrees Fahrenheit or higher
Sore throat
Cough (for students with chronic cough due to allergies or asthma, a change in their cough from usual)
Difficulty breathing (for students with asthma, check for a change from their baseline breathing)
Diarrhea or vomiting
New onset of severe headache, especially with a fever
Check your child for these symptoms before they go to school. Check symptoms for changes from usual or baseline health.
If your child DOES have any of the symptoms above:
Keep them home from school.
Get your child tested for COVID-19.
Contact your child's school and report that your child is sick. The school may ask some additional questions to help determine when it is safe for your child to return to school and about other people who may have been exposed.
Important Numbers
Phone: 608-221-1520
Fax: 608-221-8572
Admission Office: ext. 338
Business Office: ext. 332
Elementary Director: ext. 333
Principal's Office: ext. 450
Hours
Monday – Friday, 7:45 am- 4:30 pm
SCRIP can be purchased at the Business Office.
You are required to wear a mask when you enter the building.
Talking to Kids
The following websites provide useful tips and information for taking with children about COVID-19. You might find them valuable as you discuss this health issue with your student.